INDUSTRY NETWORKING
Connect and network with AEC industry professionals and owners with dedicated networking time at every event year-round and exclusive networking opportunities at our signature Owners' Socials.
PROFESSIONAL DEVELOPMENT
Enhance and advance your career with industry specific educational opportunities at client panel breakfast events and our Lunch and Learn Series, educational forums for new technologies and best practices. CMAA's certification program is the gold standard in personnel credentials for the construction management profession.
WORKFORCE DEVELOPMENT
Whether supporting industry initiatives with partnerships with other organizations or fostering industry growth through educational scholarships, CMAA SAC is committed to seeking solutions to bridge the employment and workforce gap in the construction industry.
Dedicated to the practice of professional construction management.
CMAA represents more than 16,000 members including federal/state/local government and private sector owners, construction consultants, technology suppliers, academia, and legal organizations all with a common goal: to improve our nation's infrastructure.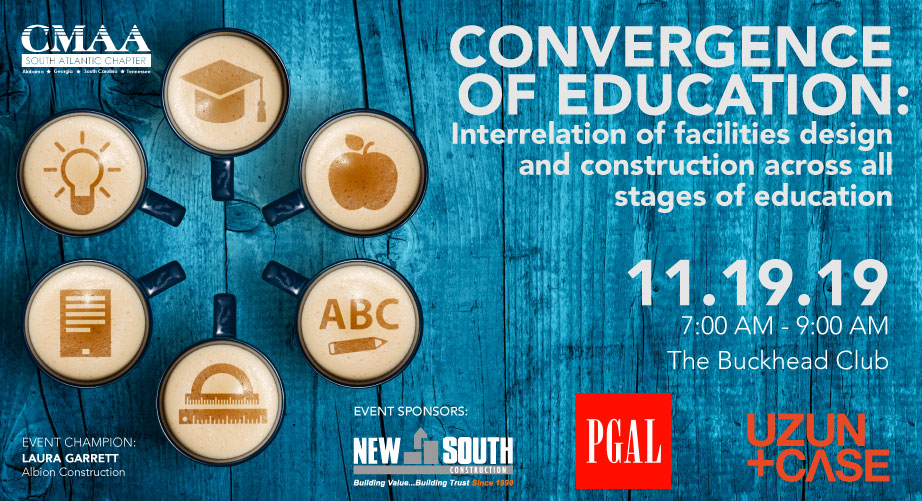 November 19 Breakfast Meeting
Time: November 19 @ 7:00 am – November 19 @ 9:00 am
Join CMAA-SAC for our November breakfast meeting Convergence of Education: Interrelation of facilities design and construction across all stages of education. Educational Facilities whether they are Primary, Secondary, Post Secondary, Trade, Technical Colleges, Charter, Private, or Public, share the same end goal - support students and teachers by providing a safe, healthy, engaging environment for teaching and learning. […]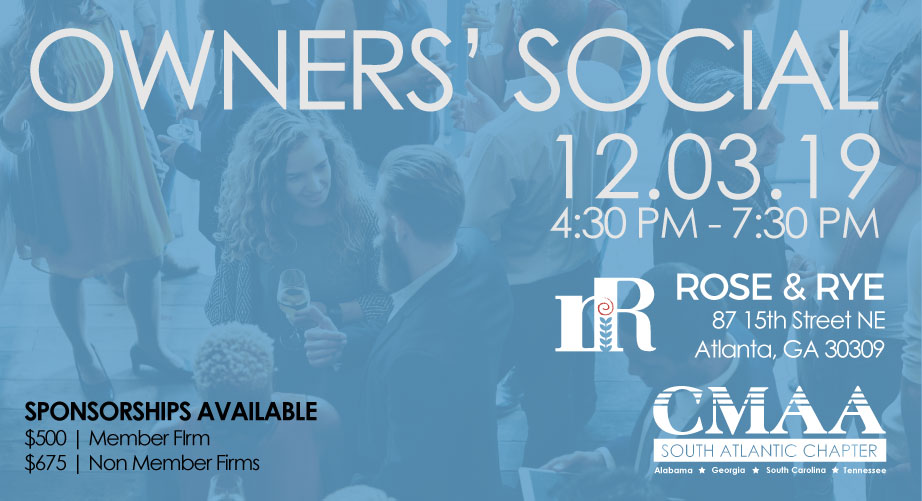 Owners' Social December 2019
Time: December 3 @ 4:30 pm – December 3 @ 7:30 pm
Join CMAA SAC for our signature Owners' Social event. Network with Owners and industry peers in a comfortable environment allowing for relationship building and productive conversations.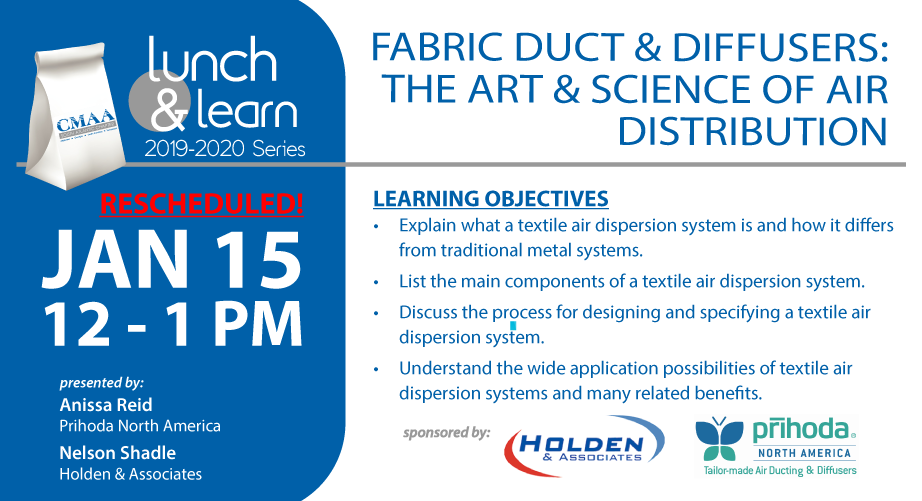 January 15 Lunch & Learn
Time: January 15, 2020 @ 12:00 pm – January 15, 2020 @ 1:00 pm
Please join CMAA-SAC for our January 15 Lunch & Learn (RESCHEDULED!). Topic: Fabric Duct & Diffusers: The Art & Science of Air Distribution Sponsored by: Holden & Associates and Prihoda North America This course will explore the advantages and potential applications of textile ducting and diffusers, also known as fabric air dispersion systems and address […]