The 2018 CMAA South Atlantic Chapter Project Achievement Awards will be presented at the Annual Awards Banquet on Tuesday, June 12th, 2018 at Summerour Studio, 409 Bishop Street NW, Atlanta, Georgia 30318.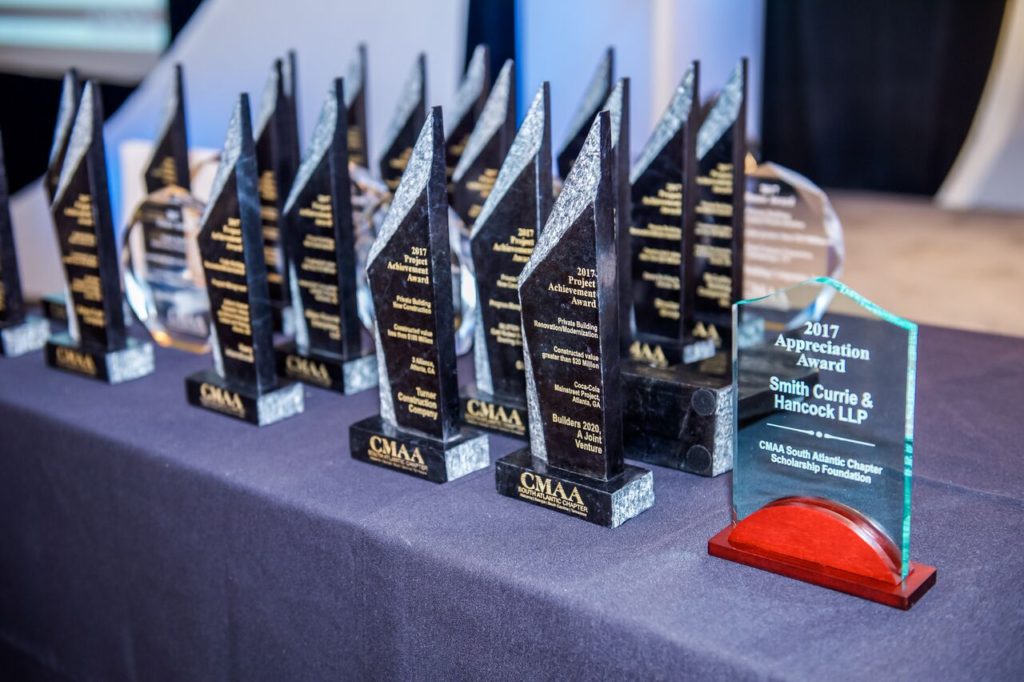 About:
The annual South Atlantic Chapter Construction Management Project Achievement Awards program recognizes outstanding achievement in the practice of construction management and promotes professionalism and excellence in the management of the construction process. Awards will be given to CM practitioners for projects and programs that reflect this mission.
Projects, programs or program phases must be completed during the period starting May 5, 2017 and ending April 27, 2018 to be eligible.
This competition is open to all CMAA members and non-members having established offices within the South Atlantic Chapter geographic region (Alabama, Georgia, South Carolina, and Tennessee). The project must have been managed from or constructed within the geographic boundaries of the South Atlantic Chapter. International projects must be managed from the South Atlantic geographic region. Multiple entries from one firm are welcome.
How to Submit:
All entries must be received by 12:00 pm on Friday, April 27th 2018. Entries may be submitted electronically or on a USB flash drive. Hard copy submissions are not acceptable. For electronic submission, please send all files, including images (not just embedded in PDF or PPT files) to info@cmaasac.org via DROPBOX, HIGHTAIL or similar service.
---
Judging:
The Project Achievement Awards Judges Committee is composed of owners and professionals in the construction management industry. The firms that employ the judges are prohibited from submitting an awards application. In judging the entries, the Committee will consider outcomes, overall management, safety, quality management, cost management, schedule management, complexity, sustainability, innovation and creativity, and customer satisfaction as the basis for the award. This is a competitive process.
Check out previous winners below
See photos from the 2017 Gala