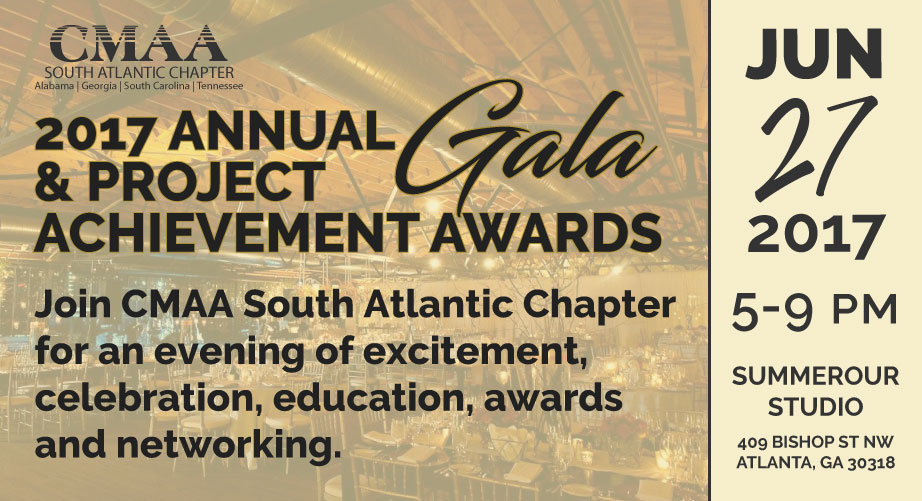 Join CMAA South Atlantic Chapter (SAC) on June 27 at the beautiful Summerour Studio for an evening of excitement, education, awards and networking. We welcome all facets of the industry to attend, participate and celebrate with CMAA-SAC.
The evening's events will include:
Networking with industry peers & owners

Awards to outstanding regional CM projects

Engaging speakers

Introduction & Installation of Board of Directors
COST
Individual | $125.00
Table of 10 | $1,000.00
Half Table (5 seats) | $600.00

---
Parking Voucher | $12.00
PARKING IS EXTREMELY LIMITED. YOU WILL NEED TO PURCHASE A VALET PARKING VOUCHER ($12) TO PARK AT SUMMEROUR AND THEY WILL SELL OUT.
VALET VOUCHER CONFIRMATIONS WILL BE SENT VIA EMAIL. YOU MUST HAVE THIS VOUCHER IN HAND FOR THE VALET ON SITE. NO EXCEPTIONS.
IT IS STRONGLY ENCOURAGED TO CARPOOL OR TAKE UBER/LYFT.
---
Student | $50.00
If you are student and wish to volunteer for this event and access complimentary registration, please contact info@cmaasac.org. Volunteer opportunities are limited.
SPONSORSHIP OPPORTUNITIES
Platinum | $5,000.00 | 1 available
2 Tables of ten (10); Prominent seating location; Opportunity for marketing materials/table; Opportunity to speak at Gala; 10 Valet Vouchers; logo recognition on all marketing materials.
---
Gold | $2,500.00 | 3 remaining
Table for 10; Prominent seating location; 5 Valet Vouchers; Logo on all marketing materials.
---
Silver | $1,500.00 | 3 remaining
½ Table of five (5); 1 Valet Voucher; Logo on all marketing materials.
---
Bronze | $800.00 | 2 remaining
1 ticket, Logo on all marketing materials. (Will need to purchase valet voucher)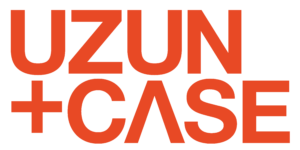 ---
Valet Sponsor | SOLD OUT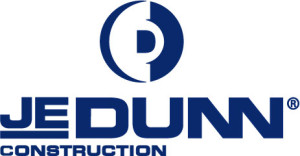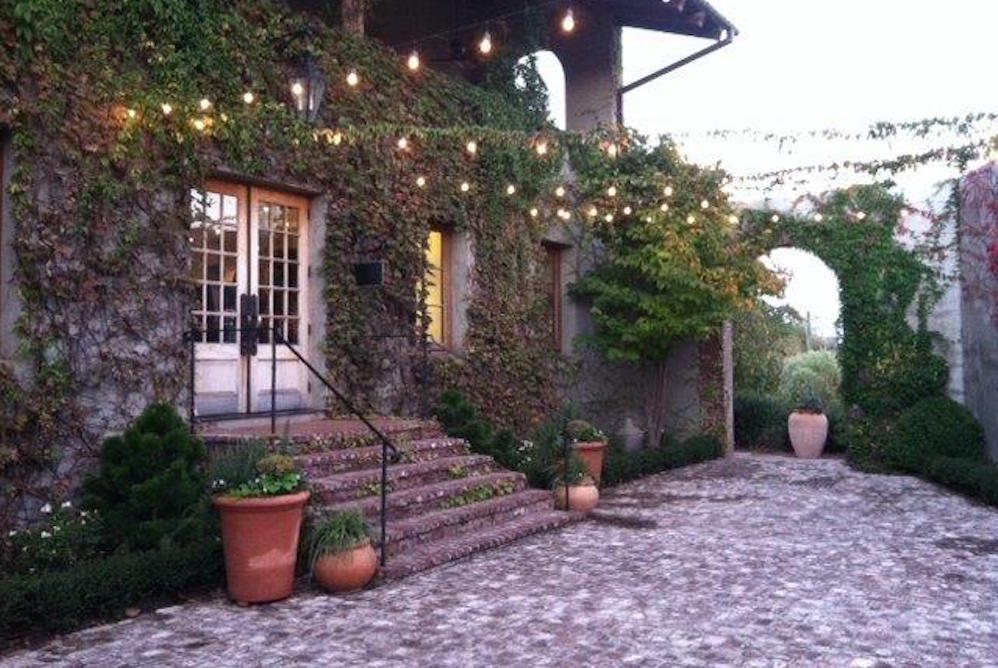 Summerour Studio
409 Bishop St. NW
Atlanta, GA 30318 (directions)
Summerour Studio is an expansive, refurbished warehouse located in Atlanta's exciting Westside, where the city's industrial past frames many destinations for design, dining, and style. This wonderfully unique building is the main studio for Summerour & Associates architecture firm. Updated in 2005 by renowned architect Keith Summerour, the building was previously the home to Preston Rose Printing, and had been in various uses since the 1920s. The roof over the 8000 square foot main space is supported by massive bow trusses, which allow the wide, open floor plan to be free of columns or supports. Revealed through a wall of windows that runs the entire length of the space is a breathtaking skyline view of Atlantic Station and Midtown.
Arrival to the studio takes visitors through a charming walled courtyard that evokes a rustic Tuscan villa. Throughout the rest of the spaces, one is constantly reminded of—and inspired by—the rich architectural and design disciplines that take place within the building. Careful, creative re-uses of industrial elements guarantee surprise and delight, and—as an unforgettable focal point—a hand-crafted wood replica of Michelangelo's Laurentian Library staircase sits grandly but quietly at the room's south wall.
BRUCE D'AGOSTINO
President/CEO, CMAA
Bruce D'Agostino is President/CEO of the Construction Management Association of America (CMAA) in McLean, VA. CMAA is North America's only organization dedicated exclusively to the interests of professional program and construction management.
Under his leadership CMAA has grown its membership from less than 900 to more than 15,000, and the number of its certified construction managers has increased from 78 to more than 3,500. In 2008, Bruce was made a Fellow in CMAA for his exceptional leadership.
Bruce has written extensively on association management and construction-related topics for many publications and newsletters, including Association Management, Executive Update and Engineering News Record.
He received a Bachelor of Arts degree from Loyola University of Baltimore, and earned graduate certificates in association management from the University of Delaware and business management from The American University in Washington, DC.
Bruce is a certified association executive by the American Society of Association Executives and is accredited by the Public Relations Society of America. He has served on the Board of Direction of the Society of American Military Engineers (SAME), and is an Advisory Board Member for Women in Transportation Seminar International (WTS). He and his wife Judy have been married for over 35 years, have two grown sons, two spoiled granddaughters and two grandsons.