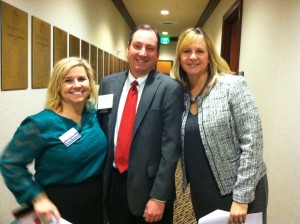 Membership in the South Atlantic Chapter of CMAA is processed through CMAA National. Membership in the Construction Management Association of America is open to firms and individuals sharing a common interest in the promotion of construction management as a professional service. 
Membership in CMAA gives you easy access to an entire portfolio of services and resources that can improve your professional performance and your firm's business results, as well as brightening the business outlook for the profession as a whole. CMAA is really more than the sum of all these elements. And like any association, what CMAA is and does largely depends on you. Become an active member of CMAA, and shape your own future!
Individual and Corporate
Applies to all practicing CMs, whose services are available for a fee.
Owner
Applies to organizations, corporations or individuals utilizing (not providing) CM services, in-house or outsourced.
Academic
Applies to full-time teaching faculty or full-time enrolled student at an accredited college/university in a CM-related degree program.
Associate
Applies to firms that do not practice CM whose services relate to the CM industry, including legal, insurance and technology.