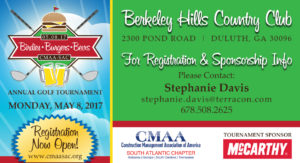 May 8, 2017
Annual Golf Tournament
Berkley Hills Country Club
2300 Pond Road
Duluth, GA 30096 (map)
Online Registration | More Information
---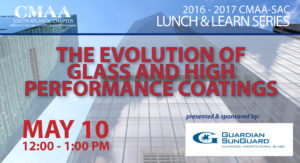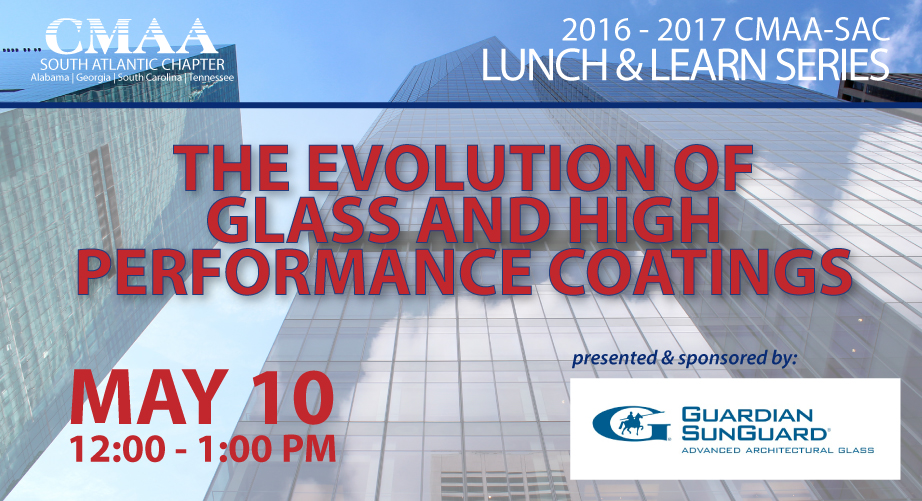 May 10, 2017
Lunch & Learn | The Evolution of Glass and High Performance Coatings
999 Building Conference Center, 5th floor
999 Peachtree Street, NE,
Atlanta, GA (map)
Sponsored by: Guardian SunGuard
Online Registration | Printer Friendly Flyer
---
May 10-12, 2017
Professional Construction Management Training Course
999 Building Conference Center, 5th floor
999 Peachtree Street, NE,
Atlanta, GA (map)
The PCM course is a three-day comprehensive session, based on CMAA's body of knowledge, that focuses on the core competencies of Construction Management. This course will benefit young professionals looking to build foundational CM skills, as well as seasoned veterans seeking a fresher. This course is an especially effective means of preparation for the CCM exam.
View the PCM Course Syllabus.
Online Registration | More Information
---
May 19, 2017
Project Achievement Awards Entries Due
---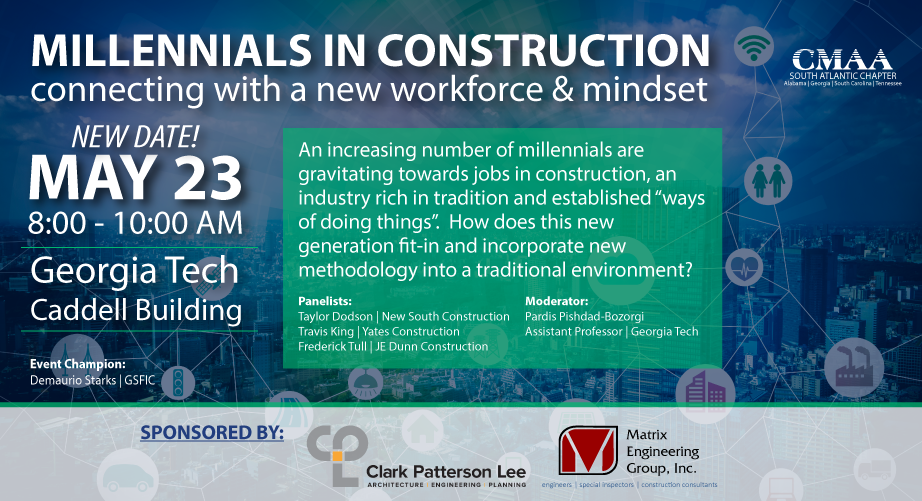 May 23, 2017
CMAA SAC/Georgia Tech Student Chapter
Joint Breakfast Meeting
Millennials in the AEC Industry
Georgia Tech Caddell Building
280 Ferst Drive NW
Atlanta, GA 30332 (map)
Parking
Visitor Parking Area #4
345 Ferst Drive NW
Atlanta, GA 30318 (map)
Sponsored by: Clark Patterson Lee, Matrix Engineering Group, Inc.
Online Registration | More Information
---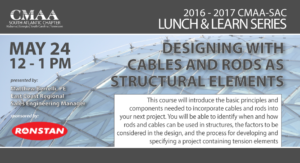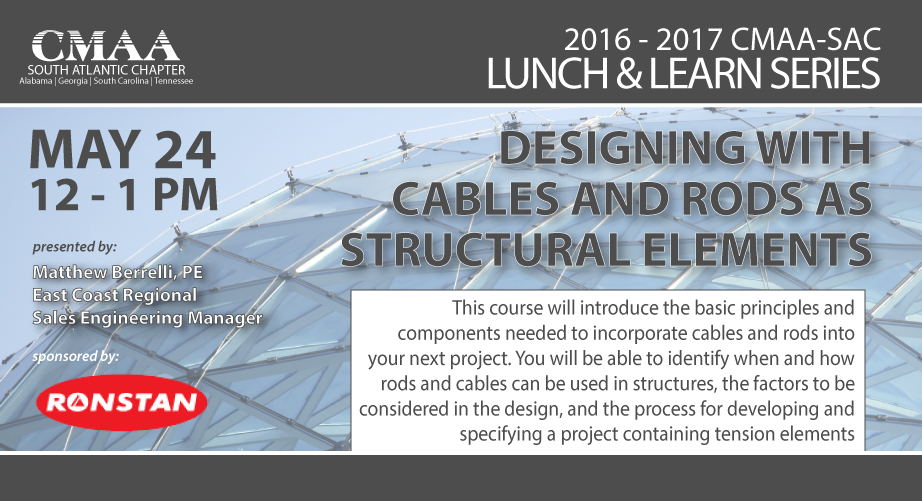 May 24, 2017
Lunch & Learn | Designing with Cables and Rods as Structural
999 Building Conference Center, 5th floor
999 Peachtree Street, NE,
Atlanta, GA (map)
Sponsored by: Ronstan