CMAA SAC / COAA-GA
Joint Owners' Social
May 22, 2018
Southbound
5394 Peachtree Road
Chamblee, GA 30305 (map)
Pricing:
Owners | FREE
Individuals  |  $65.00
Students  |  $15.00
Walk-In  | $75.00
The Owners' Social provides excellent opportunities for:
Comfortable, productive conversations between Owners and CMs

Relationship building that is good for businesses, Owners, CMAA and COAA

Information about current trends in the market/ industry

Access to potential bidders/ consultants and other Owners representing multiple market sectors
*walk-ins are not guaranteed entrance and will only be accepted if space allows
*An "Owner" refers to an individual from an organization/corporation utilizing (not providing) CM services, either in-house or outsourced.
About COAA
Founded in 1994, Construction Owners Association of America (COAA) is a national organization of public and private owners who manage facilities development and capital improvement projects.  COAA supports Owners' success in the design and construction of buildings and facilities through education, information, and collaboration.
Thank you to our sponsors.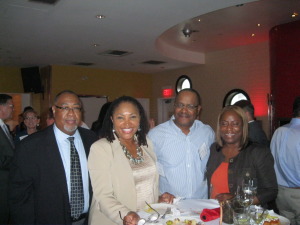 Sponsorship Opportunities
Owners' Social Sponsorships | $750
Complimentary registration for two (2) company representatives

Receive verbal and visual recognition prior to and during event

Company logo to appear on all event promotional material

Company logo to continuously loop on TV monitors during event (as permitted by event venue)

Recognition signage displayed at event

Display marketing materials during event

One company representative to receive 1-2 minutes for introductions and description of company's services, products, etc.

Provide door prizes for raffle drawing if desired