Breakfast Meeting:
CMAA-SAC March
Breakfast Meeting
Corporate Office Market Impact for the AEC Industry
March 26, 2019

The Buckhead Club
3344 Peachtree Road
Suite 2600
Atlanta, GA 30326 (
map
)
Pricing:
$35.00 | Owners
$45.00 | Members
$60.00 | Future Members
$10.00 | Students
ONLINE REGISTRATION
Program Description
The private commercial market is exploding across the Southeast with multiple corporate headquarters relocating for many reasons, including our southern hospitality, fair weather and ports access. What does this commercial growth mean for the AEC industry across the region and Atlanta specifically?
Join CMAA SAC as we bring together an esteemed panel of representatives from some of the biggest players in the commercial game to share their insight into market trends, overall impact to the region, what work is on the horizon, and how your firm can get a piece of the action. CBRE's Ann Cone will moderate the session featuring Heath Hans of JLL, Doug Davidson of New South Construction, Bill Morrison of Portman Holdings, and Tim Sliger with TVS Design.
Panelists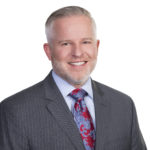 Heath Hans

JLL
Mr. Hans is a Vice President on the Development team in the Atlanta office of JLL, whose management skills provide him the ability to effectively represent the client's best interests in achieving their goals. With Heath's architectural background and diverse experience, he is a leader his clients can trust to bring their projects in on time and within budget. 
With over 20 years of experience in AEC industry, Heath has provided consulting and management services for a variety of project types in both public and private sectors. 
Prior to joining JLL, Heath worked with large commercial Architectural firms in Atlanta. He has managed the design and construction of corporate headquarters, office buildings, building renovations, courthouses, educational facilities, mixed–use projects and retail developments. 
Hans graduated from The University of Oklahoma with a Bachelors of Architecture degree. He is heavily involved and active in many civic and community organizations including ULI, Council for Quality Growth, NAIOP and volunteering for multiple community organizations. 
---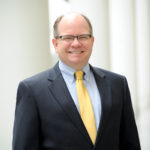 Bill Morrison

Portman Holdings
Bill Morrison serves as Portman Holdings' as Vice President of Construction. He holds the Certified Construction Manager (CCM) and Leadership in Energy and Environmental Design Accredited Professional (LEED AP) designations and has been associated with 18 LEED designated projects during his 25-year career.
Bill started his career with a mechanical contractor then moved into general contracting with Holder Construction.  He has worked in owner's representation and development roles with Carter & Associates, Emory University, Jones Lang LaSalle, and most recently with Skanska where he was Vice President of Operations.
He graduated from Georgia Institute of Technology with a BS in Building Construction and has an MBA from Emory University's Goizueta Business School.  He serves on several committees with the College of Architecture at Georgia Institute of Technology and is involved in several civic organizations in the area.
---

Doug Davidson

New South Construction
Mr. Doug Davidson is the CEO of New South Construction Company. He founded the Company in Georgia in 1990, and for the past 29 years, under his leadership, New South Construction has grown into one of the most respected construction firms in the Southeast. For many years, New South Construction has performed construction services for several notable client's including; Delta Air Lines, The Coca-Cola Company, Atlanta Braves, Hines, Emory University, Piedmont Driving Club, and Pace Academy along with many other notable clients. New South has been on Atlanta Business Chronicle's Top 25 General Contractors and Top 25 Interior Contractors for the past 25 years and listed on ENR's Top 400 Contractors in the nation. Mr. Davidson is especially proud of New South Construction recently being named as the #1 Best Places to Work in Atlanta, also through the Atlanta Business Chronicle. Additionally, Davidson's unique and proven leadership skills have enabled New South Construction to set record revenue growth going into 2019.
Mr. Davidson, a native Atlantan, attended Auburn University where he obtained his Bachelor of Science in Building Construction. While attending Auburn, Mr. Davidson interned at a large construction company in Atlanta, where he continued to work after graduating.
Mr. Davidson has been on Georgia Branch, Association of General Contractors' (AGC) board since 1998, and serves on the Board of the National Association of General Contractors. He currently serves on the Boy Scouts board as well as the Cobb Chamber board. He is also a past President of CEFGA (Construction Education Foundation of Georgia), is a past Board member for Georgia's Board of Regents (Facility Advisory Board).
---
Tim Sliger

TVS Design
Tim Sliger has worked on a variety of projects in the Corporate Office Studio at tvsdesign since his start here in 2015, including LPL Financial campus and Waterford Core office building and deck.
As a responsive problem solver, Tim's role involves coordinating with the design team, evaluating design options and resolving project complexities with creative solutions. Collaborating on projects that incorporate original design solutions makes him the ideal team player who provides the highest level of professional service and value to clients
Moderator
Ann Cone

CBRE
Ann Cone is a Senior Vice President in the Atlanta office of CBRE HMF, Inc., CBRE's FHA lending  division. Ms. Cone is responsible for marketing and originating FHA insured construction and permanent financing for multifamily, senior living and healthcare housing. Ms. Cone has more than 30 years in commercial real estate with an emphasis in FHA insured debt products.
Ms. Cone began her career in 1983 in Atlanta with the Center for Housing Alternatives, a non-profit organization that providing consulting and technical assistance for specialized housing for persons with disabilities. In 1986 she was promoted to Administrator responsible for the organization's production of housing.
In 1994 she co-founded the Housing Resource Center (HRC) to provide consulting and technical services for housing for the elderly housing, persons with disabilities and veterans. That same year, HRC was awarded the Southeastern Master Technical Assistance Advisory role for the Resolution Trust Corporation to facilitate sales to non-profit organizations for affordable housing.
In 2006, she left HRC to work on the lending side of the business with Prudential Mortgage Capital Company as Director of Originations. In this capacity she was responsible for the origination of construction and permanent financing for market rate and affordable multifamily properties as well as healthcare properties including skilled nursing and assisted living.
Ms. Cone joined CBRE in February 2015.
THANK YOU TO OUR SPONSORS