As a benefit to our members, we provide multiple opportunities throughout the year to earn continuing education credits.  Our breakfast meetings are typically held on the second Tuesday of each month, with some variation based on space and speaker availability.
They take place at The Buckhead Club at 3344 Peachtree Road NE, on the 26th floor in the heart of Buckhead with amazing views of the city and surrounding areas.  These are highly informative and educational events that also provide members and guests the opportunity to engage and grown their network of industry and Construction Management professionals.
We hope to see you at our next meeting!
Breakfast Meeting:
CMAA-SAC March
Breakfast Meeting
Generation Integration in the Workplace: Five Generations Working Side-By-Side in 2020
March 20, 2018
The Buckhead Club
3344 Peachtree Road
Suite 2600
Atlanta, GA 30326 (map)

Pricing:
$35.00 | Owners
$45.00 | Members
$60.00 | Future Members
$10.00 | Students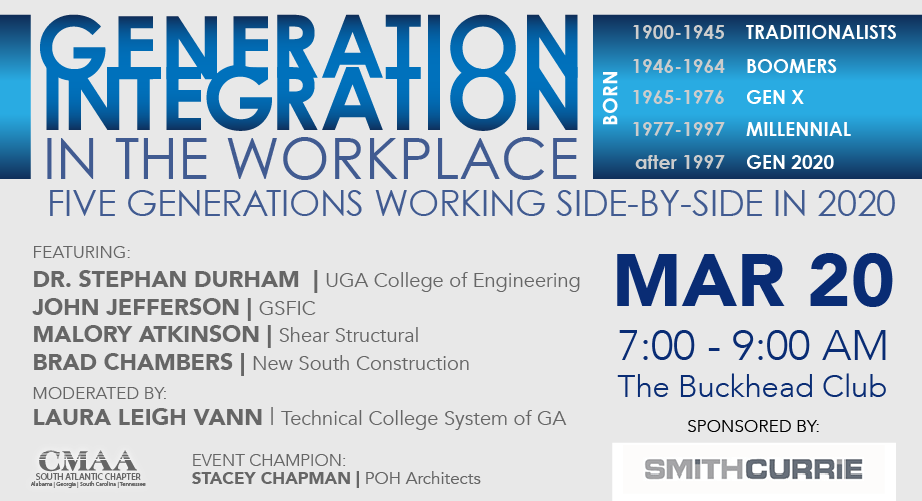 Houston, we have a problem. Communication and collaboration in a multigenerational work environment is becoming increasingly challenging with up to 5 distinct generations in the workforce. Join our diverse panel of experts, representing multiple generations, as they discuss how to communicate, engage and retain employees to develop successful teams that increase the bottom line.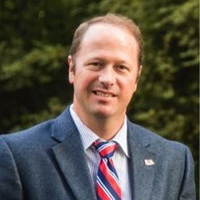 Dr. Stephan Durham
University of Georgia, College of Engineering
Dr. Stephan Durham led the development of the new Civil Engineering degree program through its recent full accreditation in the College of Engineering at the University of Georgia. Currently, he serves as the Assistant Dean for Student Success and Outreach of the College of Engineering. He came to UGA from the University of Colorado Denver (UCD) in January 2012 where he was an Associate Professor in the Department of Civil Engineering. He has performed past studies for GDOT, CDOT, Federal Highway Administration, EPA, Colorado Department of Public Health and Environment and private industry. He has received numerous awards that include the 2016 ASCE Civil Engineer of the Year Award, 2016 Outstanding Instruction Award, 2015 Lowry Gillespie, Jr. Curriculum Enhancement Award, and the Walter P. Moore Jr. Faculty Achievement Award. He teaches undergraduate and graduate courses in surveying, structural materials, construction management, reinforced and prestressed concrete design, and advanced concrete materials. Much of his instructional collaborations are with the UGA's Archway Partnership and J.W. Fanning Institute for Leadership Development. His research interests include concrete materials, structural concrete, concrete pavements, and sustainability through material selection and design. He obtained his BSCE, MSCE, and Ph.D. in civil engineering with an emphasis in structural engineering from the University of Arkansas. He is a licensed Professional Engineer in the state of Georgia.
---
John Jefferson, GSFIC
As Project Executive for the Construction Division - Project Management of GSFIC, John provides leadership for 7 Project Managers, who oversee development of State of Georgia bond funded Capital Projects ranging in value from $100K to $100MM totaling over 1 billion in project value and involving over 100 contractors and consultants. Team is currently managing 51 active projects. Projects are developed for the University System of Georgia, Technical College System of Georgia, Georgia Building Authority, State Board of Education, GDOT, Georgia Soil and Water Conservation Commission, and other state agencies.
He is responsible for all aspects of projects managed by his team including: funding, budgeting, procurement of professional consultants, design, permitting, coordination with Using Agencies/Campuses, construction procurement, construction contract administration, project turn-over, financial closeout, and warranty. Collaborate with internal GSFIC departments, Design Professionals, Contractors and 3rd party consultants and vendors to accomplish successful projects.
---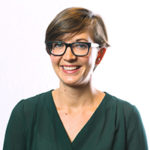 Malory Atkinson, Shear Structural
Malory Atkinson is the co-founder and managing partner of Shear Structural, a women-owned structural engineering firm. In her role as partner, Malory is currently responsible for business development, marketing, finance, and operations. She has a unique business development background based in both the AEC industry and the tech startup world. After graduating with a degree in Construction Management from Georgia Tech, she started her career building a business development & marketing department for a multi-disciplined engineering company. After getting her MBA at Georgia State, Malory left the AEC industry to pursue marketing and business development for a new technology startup in mobile marketing and market research. It was the combination of that traditional professional services and high energy startup experience that led her to co-found Shear Structural, Atlanta's only 100% women-owned and women-managed structural engineering firm.
---
Brad Chambers, New South Construction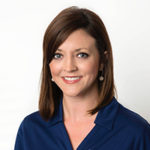 Laura Leigh Vann
Technical College System of Georgia
Laura Leigh Vann has worked for the State of Georgia over the past eleven years, currently working in Facilities Management as a Regional Program Manager for the Technical College System of Georgia (TCSG). She presides over the facilities management for 11 of the 22 technical colleges throughout the state as well as Georgia Quick Start, encompassing 50 of TCSG's 85 campuses. Before her time with TCSG, she served as Senior Project Manager at the Georgia State Financing and Investment Commission (GSFIC). In her role there, she administered construction projects for state-owned facilities from project inception through financial closeout. During her time at GSFIC, Laura Leigh managed a total of over $250 million in projects.
She received her BA in Management from The University of Georgia and graduated from Georgia State University with a MBA in Real Estate. She is LEED BD + C accredited, holds a certification as a Project Management Professional, and is a Level 1A Certified Personnel and Level 1B Certified Inspector with the Georgia Soil & Water Conservation Commission. Laura Leigh currently serves as Treasurer on the Board with the Georgia Association of State Facilities Administrators (GASFA) and also serves on the Construction Management Association of America South Atlantic Chapter (CMAA-SAC) Scholarship Foundation Board.
Thank you to our Sponsor: