As a benefit to our members, we provide multiple opportunities throughout the year to earn continuing education credits.  Our breakfast meetings are typically held on the second Tuesday of each month, with some variation based on space and speaker availability.
They take place at The Buckhead Club at 3344 Peachtree Road NE, on the 26th floor in the heart of Buckhead with amazing views of the city and surrounding areas.  These are highly informative and educational events that also provide members and guests the opportunity to engage and grown their network of industry and Construction Management professionals.
We hope to see you at our next meeting!
Breakfast Meeting:
CMAA-SAC April
Breakfast Meeting
The Shifting Shape of the SMART Guest Experience
April 17, 2018
The Buckhead Club
3344 Peachtree Road
Suite 2600
Atlanta, GA 30326 (map)

Pricing:
$35.00 | Owners
$45.00 | Members
$60.00 | Future Members
$10.00 | Students

Hospitality. One word. It defines what the hotel business is all about. How do you stay ahead of the curve? With the Internet of Things (IoT) world where we work and play, hospitality companies must be connected, innovative and constantly evolving. Hotels are no longer just a place to sleep. Architects and builders that concentrate on the hospitality market must now focus on much more than just bricks and mortar as smart technology plays a more prominent role in the guest experience. Join our esteemed panel of experts that have their finger on the pulse of what the shifting shape of hospitality looks like.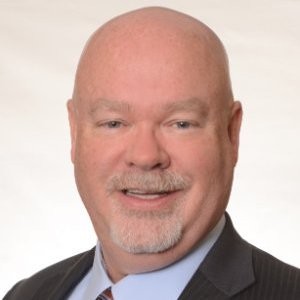 Paul Breslin, Managing Director | Horwath HTL
Paul Breslin, Managing Partner of Panther Hospitality, is a 30-year veteran of the hospitality industry. His background within the industry is all encompassing, as he has extensive experience in hotel operations, development and asset management with major branded hotels as well as independent and smaller luxury hotels.
After his experience of working with eleven different hotels and resorts in ten different cities over the years, Mr. Breslin founded Panther Hospitality in 2005 to provide consulting services to developers and hoteliers in all aspects of their businesses. From property acquisition and infrastructure development to the successful opening and operating of a hotel, Mr. Breslin and his team of industry professionals leverage their expertise and customize their services to meet the needs of their global client base. He and his team have successfully consulted on a variety of establishments within the industry, including boutique hotels, both limited and full-service hotels, as well as luxury hotels. Major brands such as Hilton, Marriott, Starwood, IHG and Hyatt have worked with Panther Hospitality, as well as independent resort hotels such as the Inn on Destin Harbor, Daytona Beach Resort & Conference Center, Foxhall Resort and Sporting Club and Barnsley Gardens Resort.
Mike Murphy, Principal | Smallwood Reynolds Stewart and Stewart
Always interested in understanding the way the built environment works, Mike earned an Associate Degree in Architectural Engineering from Wentworth Institute of Technology in Boston. He continued his studies at the University of Tennessee where he earned a Bachelor of Architecture. Since joining SRSS in 1985, he has come to exude Passion about architecture. His approach embodies a commitment to communication and teamwork. He is creative and makes the Client an integral part of the process.
Over the years, Mike has developed an expertise in the design of hospitality projects both domestically and internationally. He has been involved with boutique hotels, business hotels, conference centers and convention properties, lifestyle and select service hotels. He along with Paul Breslin are both founding board members of the Atlanta Hospitality Alliance.
He is a Principal of SRSS and a Director of the Singapore office of SRSS where he spent 4 years and looks forward to sharing his thoughts on the direction of the hospitality industry with you.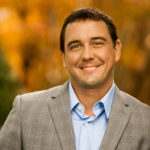 Chris Heard, Vice President of Sales and Marketing | PSG Construction
Chris has over 20 years of industry experience with a proven record in sales management and team building. In his current role, he directly supports the PSG Construction team to help create experiences based on loyalty, accountability, adaptability, and collaboration for our clients and their projects. He oversees all aspects of client interactions and partnerships throughout the construction process and creates long-standing relationships with clients, partners, and the PSG team.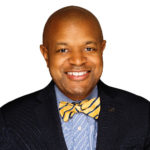 Kevin James
New Business Development Director InterContinental Hotels Group (IHG)
Thank you to our Sponsors: