October 20 Virtual Market Meeting
October 20, 2020 @ 9:00 am

-

10:00 am
MARTA Expansion: Transit Oriented Development and Related Infrastructure
Join the CMAA-SAC at a October Virtual Market Meeting where we will be discussing the upcoming MARTA refurbishment and expansion program and how this plan will impact development throughout Metro Atlanta. The panelists will be discussing a forecasted expenditure of $15B in construction related costs designated as essential maintenance, facility upgrades, vehicle upgrades, streetcar, light rail, bus facilities and the Clayton County bus service expansion.
PANELISTS:
Carrie Rocha, HNTB
Frank Rucker, MARTA
Michael Russell, HJ Russell
MODERATOR:
Rhonda Briggins | Jacobs

---
Thank you to our sponsors:
Jacobs | Multivista | Terracon
Thank you to our Event Champions: Ronnie Byrd of Turner Construction and Ron Davis of Jacobs
---
Meet the Panelists:
Carrie Rocha| HNTB
Carrie Rocha, PE, is a vice president and office leader for HNTB's Atlanta operations focused on Georgia, Alabama and Tennessee. She has more than 20 years of experience delivering large infrastructure programs in a variety of markets including highways, bridges, tunnels, transit/rail and aviation. Ultimately, Carrie's goal is to support transportation agencies in their initiatives to preserve infrastructure and to execute well-planned investments that have a positive impact on the local and regional economy. This industry allows her to interface with the public, work with dedicated professionals, influence overall mobility and help protect the environment for future generations.
A registered professional engineer, Rocha is a graduate of Worcester Polytechnic Institute (Worcester, Mass.) with a Bachelor of Science in civil engineering. She is a past president of the Connecticut chapter of the Construction Management Association of America and held numerous leadership roles with both the Connecticut and Boston chapters of the Women's Transportation Seminar. She has spoken at STEM programs in schools, mentored underrepresented groups, encouraging all interested in making a difference in transportation to get engaged.
---
Frank Rucker | MARTAFranklin Rucker currently serves as the chief of capital programs, expansion, and innovation at the Metropolitan Atlanta Rapid Transit Authority (MARTA) and is responsible for implementing the agency's transit expansion plans.
Mr. Rucker has over 37 years of experience in civil engineering design and project management, with 20 years of progressive experience in the aviation facilities industry, directing sophisticated design and construction projects. He served as the assistant general manager/program executive at Hartsfield-Jackson Atlanta International Airport. In this role, he directed full-cycle program management of the capital improvement program, valued at more than $6 billion. Additionally, he led a team of 250 persons in the performance of planning, procurement, engineering, project management, construction management, facilities management, asset management, sustainability, and environmental assessment activities.
Mr. Rucker has a Bachelor of Science degree in civil engineering from the Georgia Institute of Technology and is a registered professional engineer in the state of Georgia.
---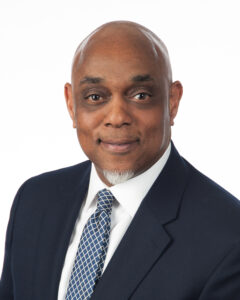 Michael Russell | H.J. Russell
Michael Russell, Chief Executive Officer, succeeded his father Herman Russell, who founded H. J. Russell & Company in 1952. A 30-year veteran of the construction and real estate development industry, Michael is responsible for the management, direction and overview of Russell's operations. His responsibilities include the oversight of projects and monitoring all management activities to ensure that contractual and exceptional customer service obligations are met.
Mr. Russell earned his MBA from Georgia State and a BS in Civil Engineering from the University of Virginia. He was most recently recognized as 2019 Georgia Trend Top 100 Most Influential Georgians.
---
MODERATOR: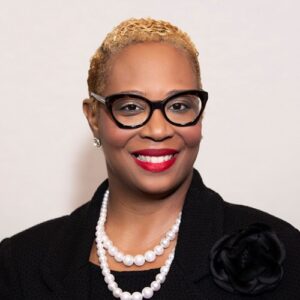 Rhonda Briggins | Jacobs
Rhonda is a member of the executive management team at Jacobs Engineering as the Client Account Manager, Vice President. She joined Jacobs after retiring at the age of 45 from the Metropolitan Atlanta Rapid Transit Authority (MARTA), where she served as the Senior Director of External Affairs for MARTA for over fifteen years. Under her leadership, she led the Office of Government Relations and the Office of Community Affairs.
She brings over 20 plus years of professional experience in the arenas of federal, state and local government affairs. She was primarily responsible for the development MARTA's of public policy, and community outreach strategies. In addition to the aforementioned, she was chiefly responsible for the authority's legislative initiatives amounting to billions of dollars in funding for the Authority's operational and capital budget. She was instrumental in the passage of recent transit legislation amounting to over $10.9B in transportation funding.
Recently, she was ranked 11th after Keisha Lance Bottom, the Mayor of Atlanta as one of the "Top 100 Influential Women in Georgia". She has been featured in Glamour Magazine, Time online magazine, and other publications for her national and local political work training women to run for elected office.
Mrs. Briggins is a graduate of Georgia State University with a B.S. in Law and Society and earned a Juris Doctorate from Jones School of Law. She has a talented 13-year-old son, Kai Ali.
Related Events