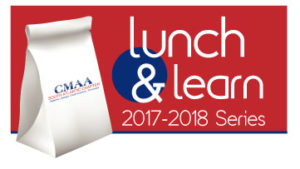 As a benefit to our members, we provide them with opportunities throughout the year to earn continuing education credits.  Our Lunch & Learn Meetings take place in the 999 Peachtree Street Building – 5th Floor Conference Center in the heart of Midtown.  These are low key events and provide members and guests the opportunity to learn from the most competent sources for professional education and training related to the Construction Management profession.
A sample of the presentations previously offered include:
What You Need to Know about Energy Modeling and Commissioning

The Basics of Precast Concrete

Building Controls

IBC 2006 Special Inspections

Prevailing Wage Law – Compliance and Critical Updates

BIM Demonstration

Preparing and Analyzing Cost Loaded Schedules
All proceeds go towards funding the annual scholarships at our awards banquet in June.
If you are interested in being a presenter, please contact Don Green, at dgreen@heery.com, or 404-946-2459.
NOW ACCEPTING PRESENTATION SUBMITTALS FOR 2017-2018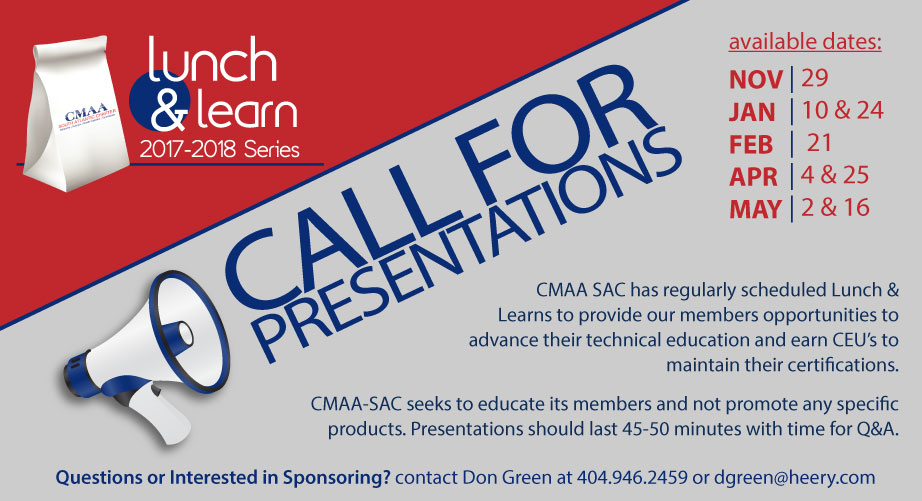 Pricing:
FREE | Members
$10 | Non Members
$10 | Walk-Ins
November 29 | Lunch & Learn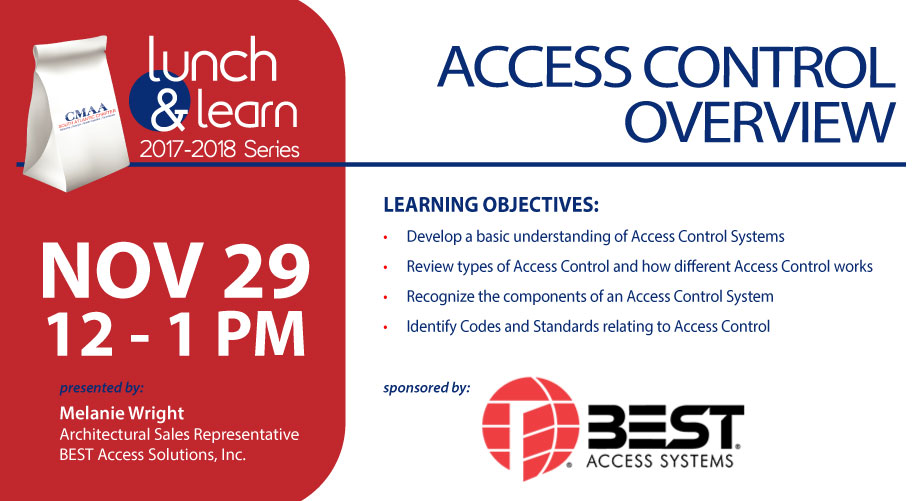 January 10 | Lunch & Learn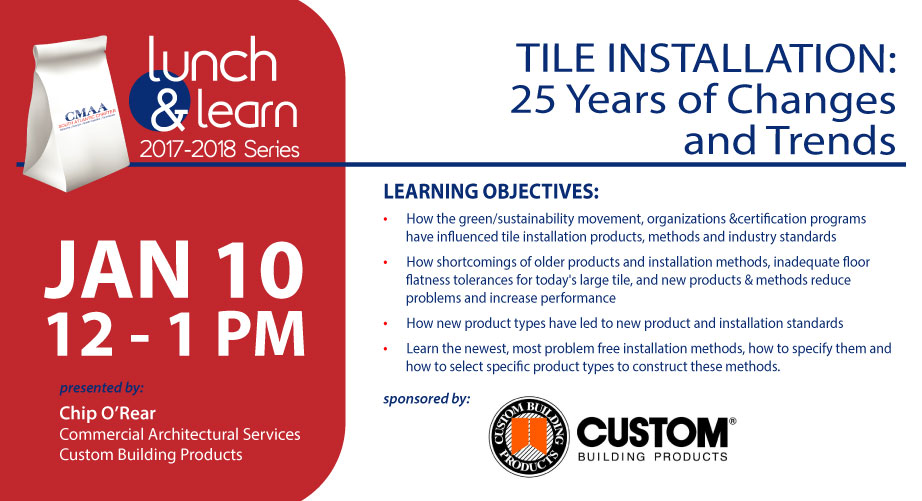 This program covers the changes and advancements of tile installation products, installation methods, Industry Standards and specification language over the past quarter century. Tile products, surface preparation materials, waterproofing, crack isolation and sound attenuation membranes, large format tile, thin set mortars and grouts are all addressed.
January 24 | Lunch & Learn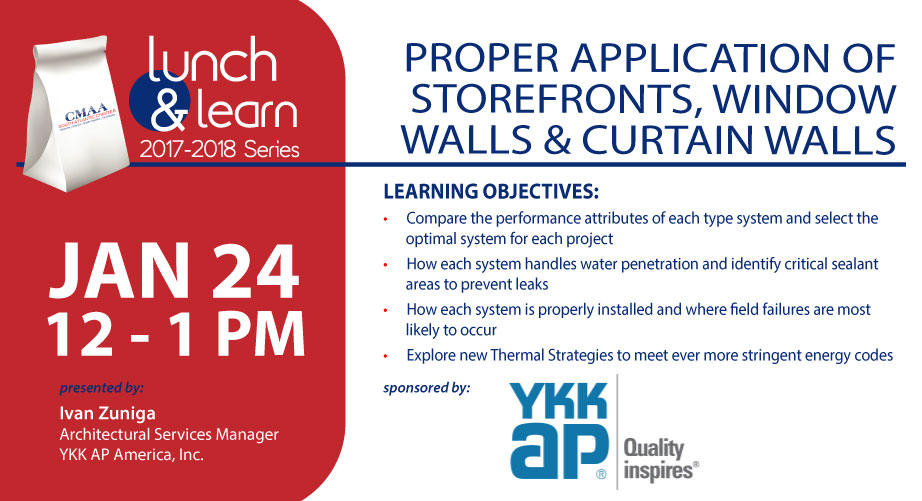 While storefronts, window walls and curtain walls are all fenestration systems, they do have distinctive differences that dictate where they should be installed on a building. Discover performance attributes of each system and learn basic assembly and installation procedures. Identify where field failures are most likely to occur. Discuss integration of windows and zero sightline vents into wall systems. Explore the latest design concepts to meet more stringent energy codes.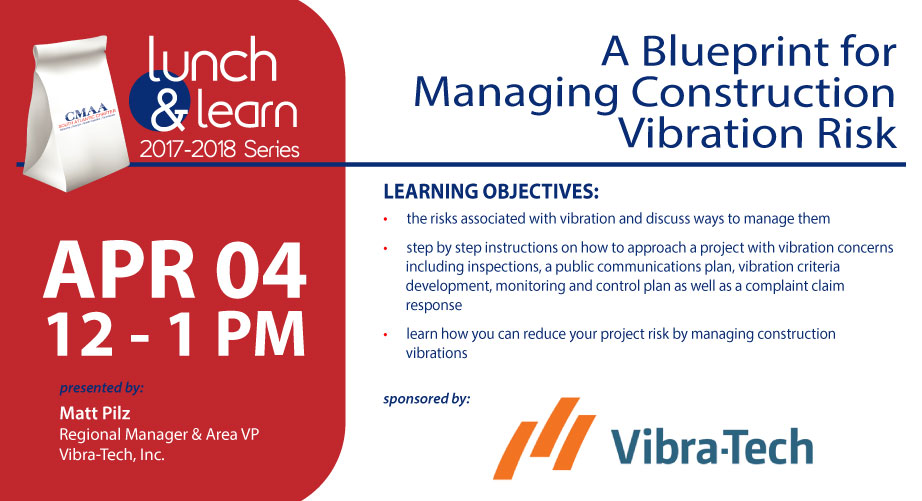 This program will present the risks associated with vibration and discuss ways to manage them. The presentation will provide step by step instructions on how to approach a project with vibration concerns including inspections, a public communications plan, vibration criteria development, monitoring and control plan as well as a complaint claim response. Learn how you can reduce your project risk by managing construction vibrations.
Sponsored by:


2017-2018 Lunch & Learn Series Schedule