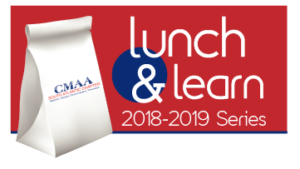 As a benefit to our members, we provide them with opportunities throughout the year to earn continuing education credits.  Our Lunch & Learn Meetings take place in the 999 Peachtree Street Building – 5th Floor Conference Center in the heart of Midtown.  These are low key events and provide members and guests the opportunity to learn from the most competent sources for professional education and training related to the Construction Management profession.

A sample of the presentations previously offered include:
What You Need to Know about Energy Modeling and Commissioning

The Basics of Precast Concrete

Building Controls

IBC 2006 Special Inspections

Prevailing Wage Law – Compliance and Critical Updates

BIM Demonstration

Preparing and Analyzing Cost Loaded Schedules
All proceeds go towards funding the annual scholarships at our awards banquet in June.
NOW ACCEPTING PRESENTATION SUBMITTALS FOR 2018-2019
---
Available Dates
04.16.19
05.21.19
---
Pricing:
FREE | Members
$10 | Non Members
$10 | Walk-Ins
January 9 | Lunch & Learn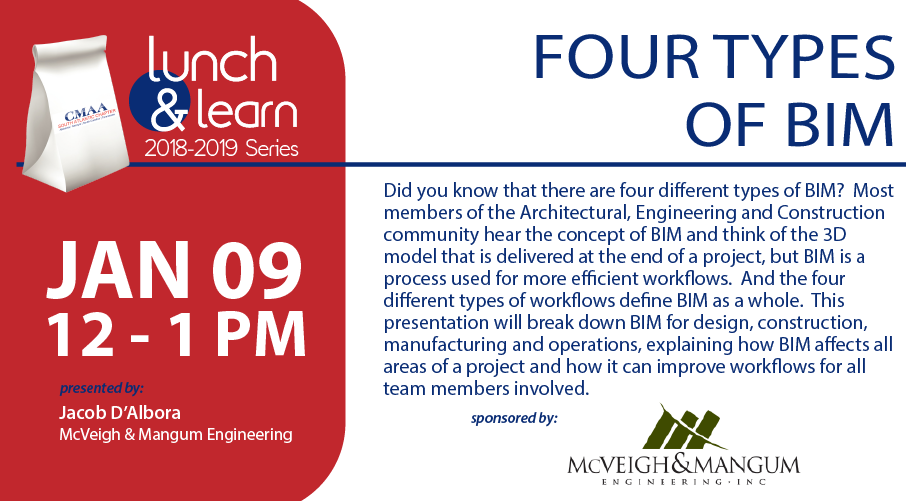 Building Information Modeling entered the AEC industry as a design and visualization tool helping designers create more efficient documents. Did you know that there are four different types of BIM? Most members of the Architectural, Engineering and Construction community hear the concept of BIM and think of the 3D model that is delivered at the end of a project, but BIM is a process used for more efficient workflows. And the four different types of workflows define BIM as a whole. This presentation will break down BIM for design, construction, manufacturing and operations, explaining how BIM affects all areas of a project and how it can improve workflows for all team members involved. While many don't know that there are four different types of BIM they have heard a majority of these uses. By categorizing the workflows members of the community gain a deeper understanding of BIM and how it continually evolves.
February 5 | Lunch & Learn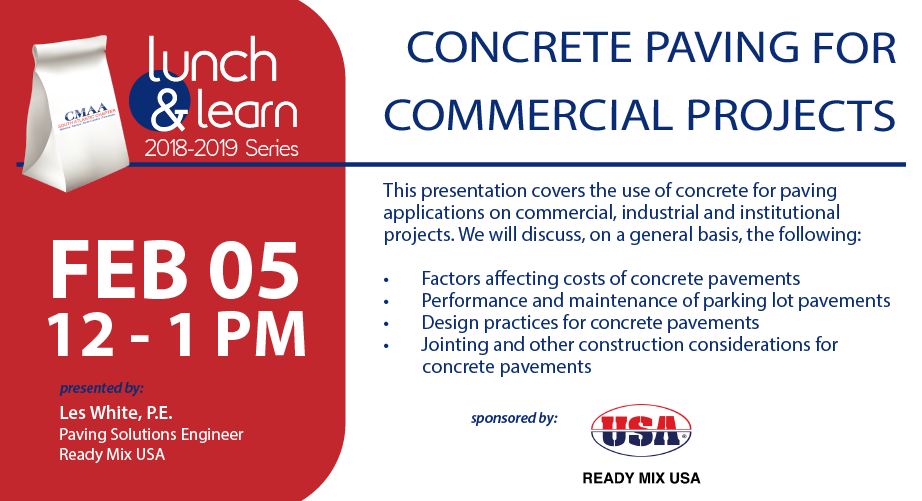 This presentation covers the use of concrete for paving applications on commercial, industrial and institutional projects. We will discuss, on a general basis, the following items:
Factors affecting costs of concrete pavements
Performance and maintenance of parking lot pavements
Design practices for concrete pavements
Jointing and other construction considerations for concrete pavements
February 19 | Lunch & Learn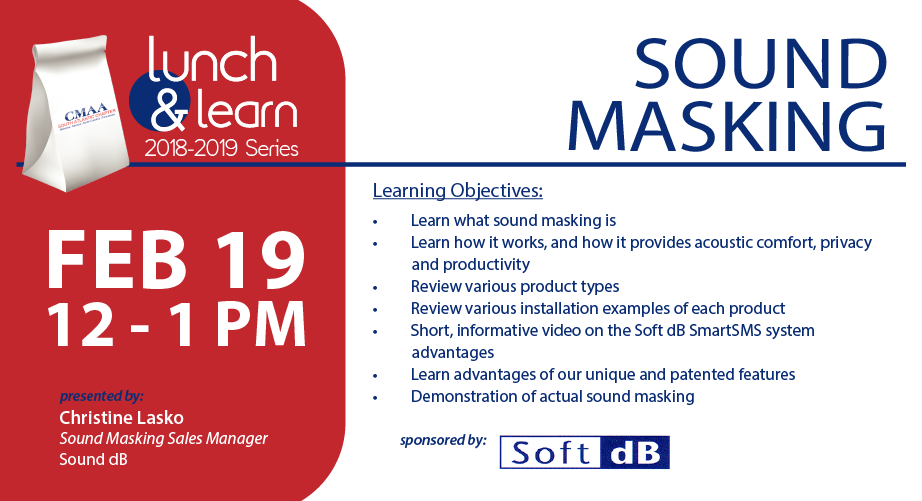 Learning Objectives:
Learn what sound masking is
Learn how it works, and how it provides acoustic comfort, privacy and productivity
Review various product types
Review various installation examples of each product
Short, informative video on the Soft dB SmartSMS system advantages
Learn advantages of our unique and patented features
Demonstration of actual sound masking
Sponsored by:
2018-2019 Lunch & Learn Series Schedule