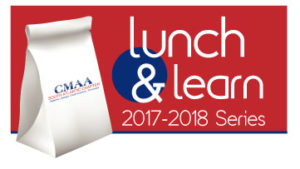 As a benefit to our members, we provide them with opportunities throughout the year to earn continuing education credits.  Our Lunch & Learn Meetings take place in the 999 Peachtree Street Building – 5th Floor Conference Center in the heart of Midtown.  These are low key events and provide members and guests the opportunity to learn from the most competent sources for professional education and training related to the Construction Management profession.
A sample of the presentations previously offered include:
What You Need to Know about Energy Modeling and Commissioning

The Basics of Precast Concrete

Building Controls

IBC 2006 Special Inspections

Prevailing Wage Law – Compliance and Critical Updates

BIM Demonstration

Preparing and Analyzing Cost Loaded Schedules
All proceeds go towards funding the annual scholarships at our awards banquet in June.
If you are interested in being a presenter, please contact Don Green, at dgreen@heery.com, or 404-946-2459.
NOW ACCEPTING PRESENTATION SUBMITTALS FOR 2017-2018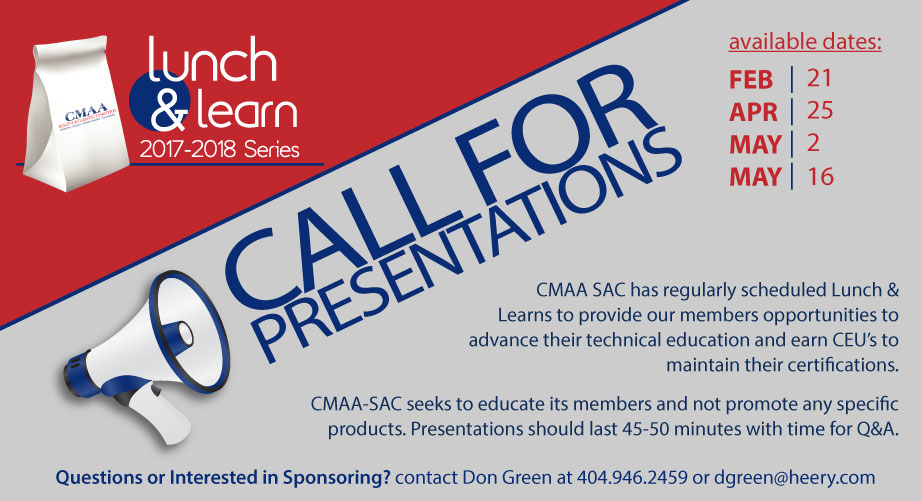 Pricing:
FREE | Members
$10 | Non Members
$10 | Walk-Ins
February 21 | Lunch & Learn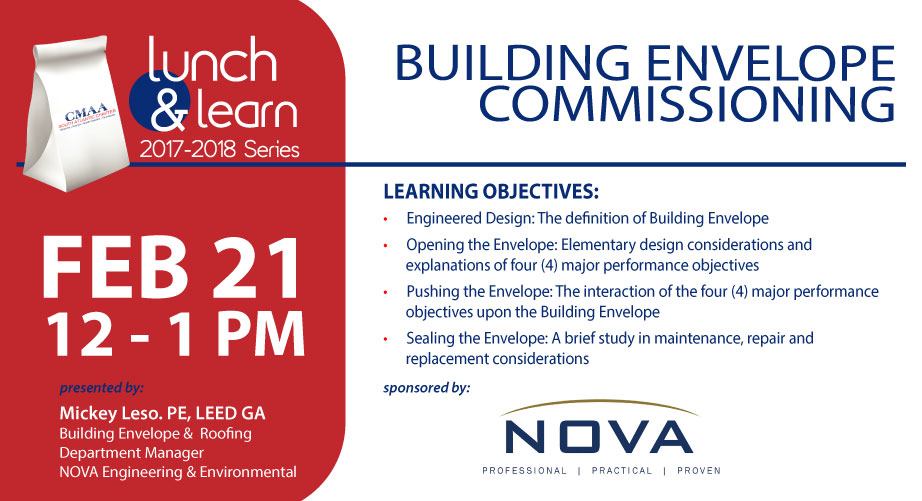 Learning Objectives:
Engineered Design: The definition of Building Envelope

Opening the Envelope: Elementary design considerations and explanations of four (4) major performance objectives

Pushing the Envelope:  The interaction of the four (4) major performance objective upon the Building Envelope

Sealing the Envelope:  A brief study in maintenance, repair and replacement considerations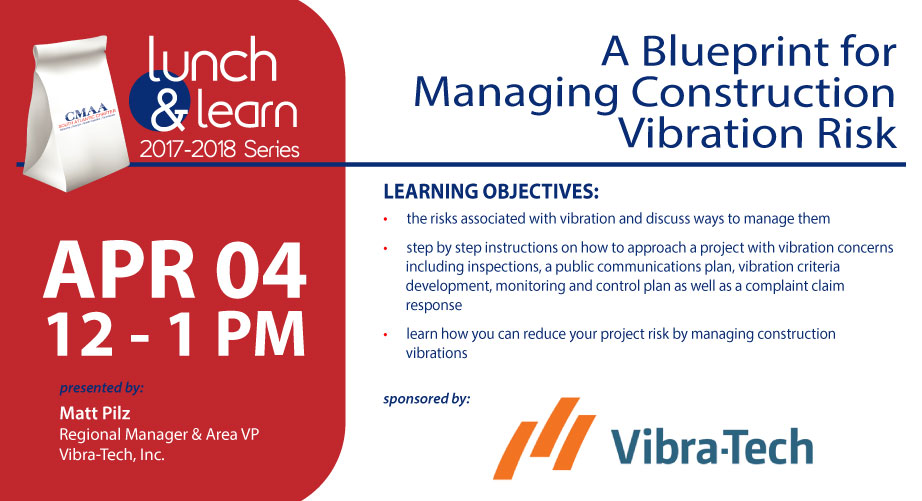 This program will present the risks associated with vibration and discuss ways to manage them. The presentation will provide step by step instructions on how to approach a project with vibration concerns including inspections, a public communications plan, vibration criteria development, monitoring and control plan as well as a complaint claim response. Learn how you can reduce your project risk by managing construction vibrations.  
Sponsored by: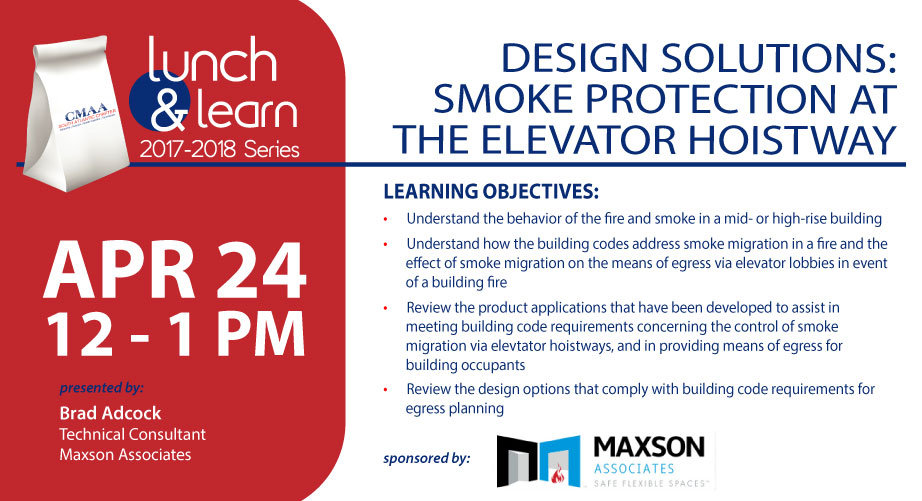 The course will provide you a better understanding of how smoke migrates in multi-story building fires and how building codes in the United States have evolved to address this danger. Throughout this course we will illustrate the physics of vertical smoke migration in mid- and high-rise building fires and the hazards this presents for building occupants. The instructor will discuss how building codes seek to protect building occupants from this hazard and review various methods that have been developed to meet these code
requirements to limit vertical smoke migration.  
Sponsored by:

2017-2018 Lunch & Learn Series Schedule