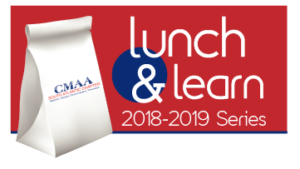 As a benefit to our members, we provide them with opportunities throughout the year to earn continuing education credits.  Our Lunch & Learn Meetings take place in the 999 Peachtree Street Building – 5th Floor Conference Center in the heart of Midtown.  These are low key events and provide members and guests the opportunity to learn from the most competent sources for professional education and training related to the Construction Management profession.

A sample of the presentations previously offered include:
What You Need to Know about Energy Modeling and Commissioning

The Basics of Precast Concrete

Building Controls

IBC 2006 Special Inspections

Prevailing Wage Law – Compliance and Critical Updates

BIM Demonstration

Preparing and Analyzing Cost Loaded Schedules
All proceeds go towards funding the annual scholarships at our awards banquet in June.
NOW ACCEPTING PRESENTATION SUBMITTALS FOR 2019-2020
Pricing:
FREE | Members
$10 | Non Members
$10 | Walk-Ins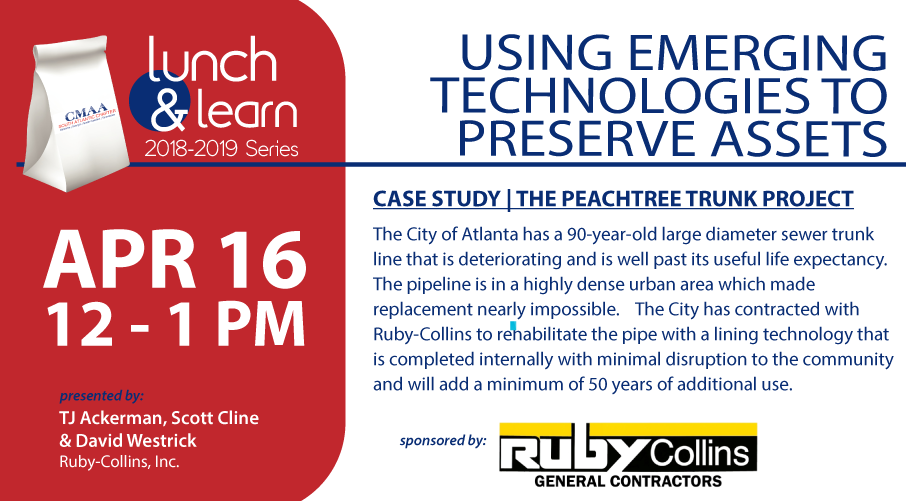 CASE STUDY |
THE PEACHTREE TRUNK PROJECT
The City of Atlanta has a 90-year-old large diameter sewer trunk line that is deteriorating and is well past its useful life expectancy. The pipeline is in a highly dense urban area which made replacement nearly impossible. The City has contracted with Ruby-Collins to rehabilitate the pipe with a lining technology that is completed internally with minimal disruption to the community and will add a minimum of 50 years of additional use.
Sponsored by: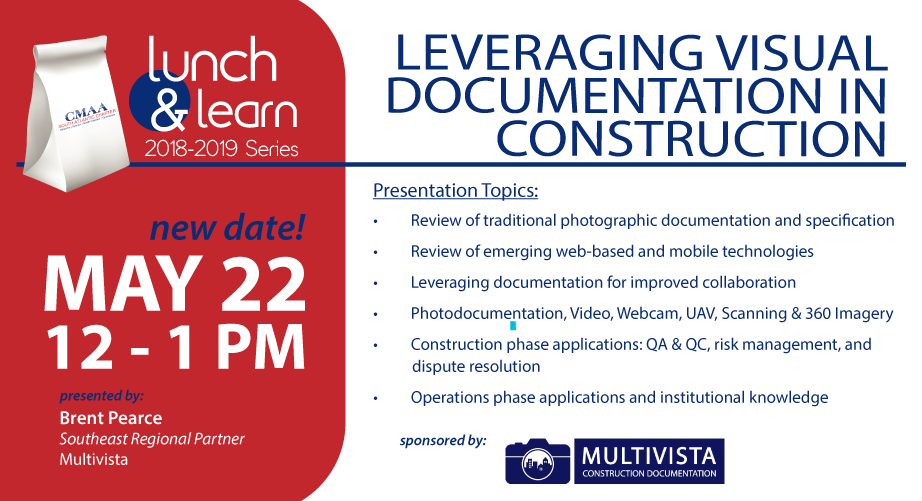 Presentation Topics:
Review of traditional photographic documentation and specification

Review of emerging web-based and mobile technologies

Leveraging documentation for improved collaboration

Photodocumentation, Video, Webcam, UAV, Scanning & 360 Imagery

Construction phase applications: QA & QC, risk management, and dispute resolution

Operations phase applications and institutional knowledge
Sponsored by: