CMAA and its Regional Chapters extend the opportunity to students at colleges and universities across the nation to form Student Chapters. Currently, there are 51 student chapters. Each chapter has a faculty advisor and a student board of directors. Interested parties can contact the student chapters to learn more about their CM program and the chapter organization and activities. 
Student chapters in the South Atlantic Region as of January 30, 2014 are featured below.  
STUDENT SCHOLARSHIPS
CMAA- SAC awards scholarships for Undergraduate & Graduate Student applicants in June of each year.
GEORGIA
Georgia Institute of Technology
School of Building Construction
280 Ferst Drive, 1st Floor
Atlanta, GA 30332
Website:  https://bc.gatech.edu/
Host Regional Chapter: South Atlantic Chapter
Faculty Advisor: Danial Castro, PhD
Phone: 404-385-6964
Email:  daniel.castro@coa.gatech.edu
Student Chapter President: Louay Ghaziri
Email:  louay.ghaziri@gatech.edu
The Georgia Tech Building Construction (BC) Program is a management-based course of study that prepares students for leadership roles in the construction industry. The curriculum is designed to teach students the basic principles and practices of construction management, real estate development, science, and technology. Students are taught to manage the functions and processes of every aspect of the construction industry through courses in Project Management, Value Engineering, Construction Contracts, Structural Analysis, MEP, and a variety of engaging professional electives and research opportunities. The School of Building Construction at GT offers master's and doctorate degrees.
Building Construction students are involved in a variety of campus activities including student government, athletics, and social clubs. Students are encouraged to consider joining the Student Construction Association (SCA) for the opportunity to meet and network with professionals in the construction industry and compete against other universities in competitions. SCA is affiliated with several different national organizations, including the newest chapter of CMAA, which came into inception in Fall 2011. The students are able to meet with prominent and experienced professionals through the monthly CMAA SAC breakfast meetings, hosting guest speakers at our student group meetings, and attending networking socials throughout the year. The chapter is excited to embark on future activities with the CMAA in the coming years, and further pursue CMIT certification among its student members.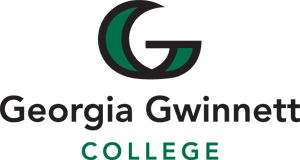 Gwinnett Technical College
5150 Sugarloaf Parkway
Lawrenceville, GA 30043
Website: www.gwinnetttech.edu
Host Regional Chapter: South Atlantic Chapter
Faculty Advisor: Program Director Samuel Delgado
Phone: 678-226-6728
Email:  sdelgado@gwinnetttech.edu
Student Chapter President: Chris Dilday
Email:  cdilday5430@student.gwinnetttech.edu
Gwinnett Technical College(GTC)  is a two-year college located 15 miles outside of Atlanta. GTC is one of 25 statewide campuses of the Technical College System of Georgia, with a campus enrollment of more than 6,000 students. The Commercial Construction Management program is the only two-year program in the statewide system. The program is seeking accreditation by the ACCE, and currently has candidacy status.
The Commercial Construction Management program, focuses on the management aspects of the construction process, offering courses in print reading, estimating, scheduling, construction law, finance and accounting and project management. Students have the opportunity to earn associate degrees in Commercial Construction Management, as well as offering Certificate programs for Sustainable Design & Construction, Contract Administrator, and Estimating.
Students participating in the CMAA student chapter are actively involved in campus wide and community activities, with students serving as Student Ambassadors, participating in various charitable projects, and hosting several guest lecturers throughout the academic year. The student chapter was established in 2012.
Kennesaw State University
Southern Polytechnic College of Engineering & Engineering Technology
1100 S Marietta Parkway
Suite H-338
Marietta, GA 30060-7896
Website: engineering.kennesaw.edu
Host Regional Chapter: South Atlantic Chapter
Faculty Advisor: Assistant Professor Pavan Meadati, Ph.D.
Phone:  678-915-3715
Email:  pmeadati@spsu.edu
Student Chapter President: Trent Anderson
Email:  tanderso@spsu.edu
Southern Polytechnic State University's (SPSU) Construction Management (CM) Department offers undergraduate, graduate and certificate degrees. Within each program, students may choose to specialize in one of three tracks: general construction, specialty (MEP), or development. SPSU CM students receive training in core construction management skills including reading and interpreting plans and specifications, estimating, scheduling, project management, value engineering, construction law, construction finance and feasibility to name a few.
The SPSU CMAA chapter is an active and vibrant chapter that coordinates student member activities with the CMAA South Atlantic Chapter (SAC). Each month, professional members of CMAA SAC lecture on their topic of expertise at student campus meetings. In addition, each month, student members are invited to attend the CMAA SAC professional breakfasts to expand their horizons and their contacts with industry. The SPSU CMAA chapter promotes and encourages its student members to become CMIT certified and works with CMAA SAC members to seek internships for its student members.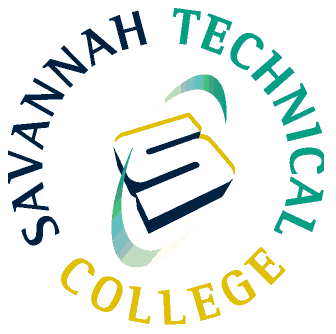 Savannah Technical College
5717 White Bluff Road
Savannah, GA 31406
Website: www.savannahtech.edu
Host Regional Chapter: South Atlantic Chapter
Faculty Advisor: Department Head Daniel Krautheimer
Phone: 912-443-3395
Email: dkrautheimer@savannahtech.edu
Student Chapter President: Nelinda Wiley
Email: nellyrules1800@gmail.com
TENNESSEE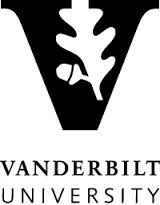 Vanderbilt University
Department of Civil & Environmental Engineering
VU Station B, #351831
Nashville, TN 37235-1831
Website: www.engineering.vanderbilt.edu/CivilAndEnvirononmentalEngineering.aspx
Host Regional Chapter: South Atlantic Chapter
Faculty Advisor: Director Sanjiv Gokhale, PhD.
Phone: 615-322-5919
Email: s.gokhale@vanderbilt.edu
Student Chapter President: John Felkins
Email: john.r.felkins@Vanderbilt.Edu